Real Roulette with Caroline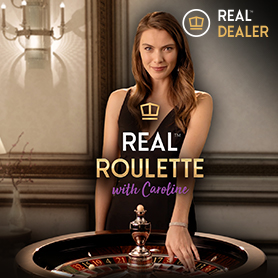 1.     
Regole di gioco (inclusi eventuali limiti di tempo per il giocatore nelle proprie scelte di gioco), regole di determinazione dei risultati e delle vincite
Real Roulette with Caroline è un gioco da tavolo individuale in cui il giocatore gioca contro il banco e vince o perde le proprie puntate in base a risultati determinati esclusivamente dalla sorte. Questo gioco mostra dei filmati di un croupier e di una roulette, ma la generazione dei numeri è casuale e i filmati sono preregistrati.
La Roulette presenta i numeri da 0 a 36. Sulla ruota si alternano numeri rossi e neri, mentre solo lo "0" è verde e non viene considerato né pari né dispari, né appartenente ad alcun altro raggruppamento in cui non sia espressamente specificato.
Main Game: Il giocatore inizia puntando i gettoni desiderati sulle aree del tavolo che preferisce. Quando il giocatore clicca su Gira, la ruota inizia a girare. Quando la pallina si ferma su un numero, le eventuali vincite vengono aggiunte automaticamente alla posta del giocatore. Per ciascun giro è ammesso effettuare una o più singole puntate tra quelle successivamente descritte. L'insieme delle singole puntate costituisce la puntata complessiva del giro.
Non ci sono limiti di tempo imposti al giocatore nella presa delle decisioni.
Le puntate disponibili sono le seguenti:
Scommessa
Descrizione
Paga
Numero Pieno
Puntata su di un singolo numero
35:1
Coppia di numeri
Puntata su due numeri adiacenti verticalmente o orizzontalmente sul tabellone
17:1
Terzina
Puntata sui tre numeri consecutivi che costituiscono una riga del tabellone
11:1
Quartina
Puntata su quattro numeri con un angolo in comune sul tabellone
8:1
Sestina
Puntata sui sei numeri consecutivi che costituiscono due righe adiacenti del tabellone
5:1
Colonna
Puntata sui 12 numeri che costituiscono una colonna del tabellone
2:1
Dozzina
Puntata sui 12 numeri compresi nella dozzina selezionata: prima dozzina (1-12), seconda (13-24) o terza (25-36)
2:1
Puntate pari
Alto/Basso
Puntata sui 18 numeri "bassi" (1-18) o sui 18 numeri "alti" (19-36)
1:1
Rosso/Nero
Puntata sui 18 numeri del colore selezionato
1:1
Pari/Dispari
Puntata sui 18 numeri del tipo selezionato
1:1
Il Traccia puntate (accessibile mediante l'apposito pulsante) consente di piazzare facilmente più puntate contemporaneamente.
Adiacenti: consente di puntare su un numero e sui numeri che appaiono vicino a questo a destra e a sinistra sulla ruota (anziché sul tavolo).
Les Orphelins: Punta 5 fiches nelle posizioni 1, 6-9, 14-17, 17-20 e 31-34;
Tiers du Cylindre: Punta 6 fiches nelle posizioni 5-8, 10-11, 13-16, 23-24, 27-30 e 33-36;
Les Voisins du Zero: Punta 9 fiches di cui due nella posizione 0-2-3, due nella posizione 25-26-28-29 e una in ciascuna delle posizioni 4-7, 12-15, 18-21, 19-22 e 32-35;
Preferiti: Raccoglie le combinazioni di puntate precedentemente salvate dall'utente e altre combinazioni predefinite (come Split rosso, Split nero, Orphelins Plein, Gioco dello zero, 007, Serpente e 7 casuale).
Le vincite associare a queste combinazioni di puntate sono le medesime che si avrebbero piazzando separatamente tutte le puntate che formano la combinazione.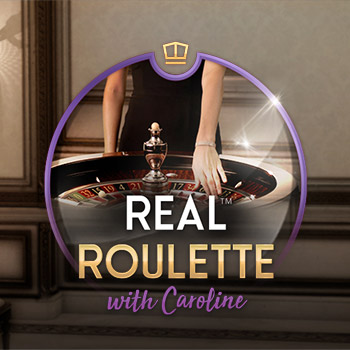 2.      Diritto di partecipazione e ripartizione della raccolta
Ammontare minimo, rapportato alla raccolta, destinato a montepremi, esclusi eventuali jackpot

(%RTP) [per i giochi a solitario, nell'ipotesi di strategia standard di gioco]

97,30%
Prezzi minimo e massimo dei diritti di partecipazione al gioco
€ 0,01 – € 1.000,00
Presenza di jackpot interni al gioco
No
Quota della raccolta destinata ai jackpot interni
Non applicabile
Presenza di jackpot condivisi con altri giochi
No
Quota della raccolta destinata ai jackpot condivisi
Non applicabile